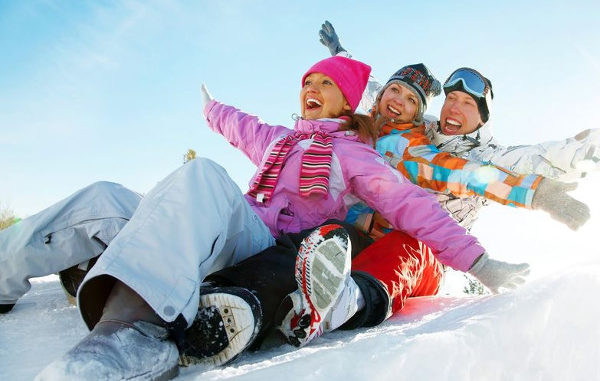 Bijdrage van Miranda van Driel
Er is veel te doen over 'iemand ziek maken door geen mondkapje te dragen of geen afstand te houden'. Miranda rekent hiermee genadeloos af op een heldere manier. Iedereen kan dit inzetten in zijn omgeving om beschuldigingen aan het adres van wakkere mensen te ontkrachten.
Verdeel en heers
De 'verdeel en heers' strategie van onze machtshebbers slaat aan.
Mensen worden tegen elkaar opgezet.
Het gesprek verhardt zich.
Ook de angstigen gaan in verzet en gaan ons aanspreken.
Aangespoord door media, politiek en burgemeesters.
Ook ik word regelmatig uitgemaakt voor egoïst.
En dan nog niet eens omdat ik maatregelen overtreed…
Nee, omdat ik zeg wat ik denk.
Of omdat jij denkt te weten wat ik denk.
Postcode loterij kanjer
Ik maak mij zorgen over de verborgen slachtoffers.
Want blijkbaar tel je nu alleen maar mee als je het virus hebt.
Of juist niet, want dat zijn er velen malen meer…..
De kans dat je het krijgt is kleiner dan dat je de Postcode Loterij Kanjer wint..
En toch ben jij als de dood dat jij door mij per ongeluk besmet raakt.
Best raar als je je aan alle regels houdt.
Egoïstisch
Maar ik ben egoïstisch…..
Want door mij worden vele mensen besmet.
Terwijl ik op een dag waarschijnlijk minder mensen tegenkom dan jij.
Omdat jij 5x per dag naar de supermarkt gaat.
Terwijl jij nu bovenop mijn lip staat.
Terwijl jij al hoestend en proestend mij aanspreekt.
Terwijl jij al 3x in dit gesprek je mondkapje, wat afzakte, goed hebt gedaan met je handen.
Om daar na met diezelfde handen even aan je gezicht te zitten…
Verantwoordelijk
Dus jij vindt mij verantwoordelijk voor jouw gezondheid…
Die verantwoordelijkheid wil ik heel graag nemen voor jouw gezondheid.
Ik ga dit dan ook heel serieus nemen.
Want ik wil niet dat jij besmet raakt.
Dus we gaan samen werken aan jouw gezondheid.
JOUW GEZONDHEIDSPLAN
Ik zal je een menulijstje met recepten sturen voor een gezonde maaltijd.
Ik ga zo met je mee boodschappen doen zodat je voldoende groente en fruit haalt.
Ik help je om de verleiding te weerstaan van koek, chips en chocolade te weerstaan.
Die wijntjes en biertjes blijven ook gewoon even waar ze zijn.
Voorlopig alleen even water of een lekker pittig kruidentheetje….
Ook de bonusknaller van de week, 12 flessen cola nemen we niet mee, te veel suikers.
Als je rookt, dan gaan we daar vanaf vandaag mee stoppen.
Gewoon cold turkey, zonder plakpleisters of kauwgom.
Jouw gezondheid als motivatie moet genoeg zijn, toch… dat is je alles waard.
Trek vanmiddag je sportoutfit aan want we gaan een flinke wandeling maken.
Lekker een uurtje in de buitenlucht, goed voor je, ook als het regent of hard waait.
Misschien ook maar die stappenteller app installeren op je telefoon?
En als we het dan toch over apps hebben want daar word jij blij van, toch?
Zet dan ook meteen die slaap app erop waar jouw slaapuren mee worden geregistreerd.
Dan kan ik met je meekijken of je wel op tijd naar bed bent gegaan.
Je tv kan de deur uit want als er een zeer schadelijk virus is dan is het de mainstream media.
We gaan 's avonds samen mediteren zodat je ook wat meer gaat ontspannen.
En dan eindigen we met wat ademhalingsoefeningen zodat je ook goed leert ademen. Kun je ook zonder mondkapje naar de supermarkt.
Laten we hier eerst maar eens mee gaan beginnen.
Dan kunnen we later nog wat strengere maatregelen gaan toevoegen.
Maar ik denk dat je hier voorlopig wel zoet mee bent.
En dat je hier voldoende resultaat uit kunt halen.
Besmet
Om te zorgen dat jij minder kans hebt om besmet te worden.
En wie weet win jij dan dit keer wel die Kanjer uit de Postcode Loterij….
En als je daardoor niet meer tot de risicogroep behoort, hoef je ook niet meer die spuit op te halen in 2021. Wel zo gezond.
Of vind je dat het jouw eigen verantwoordelijkheid is?
Jouw leven, jouw keuze?
Daar ben ik het helemaal mee eens.
Zorgen
Ik hoef niet voor die van jou te zorgen.
En jij hoeft je niet voor mijn leven verantwoordelijk te voelen…..
Ik neem mijn verantwoordelijkheid en jij die van jou.
Afgesproken?
Miranda van Driel, 22 november 2020